Home
|
Life
|
( 2 )
|
Subscribe
Posted by
Felix Okoli
on Tuesday February 3, 2015 at 12:4:39: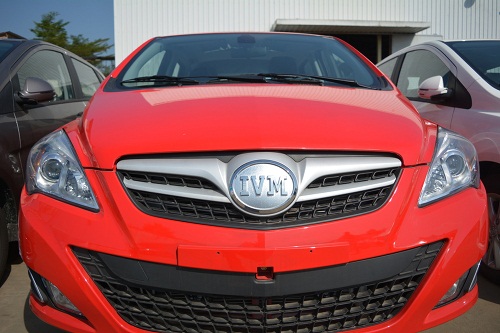 Forget that Rolls Royce or that Toyota Highlander but try out some new stuff by buying brand new cars that are now made in Nigeria.We no longer have to depend on imported used cars when we can buy cars that are Nigerian made. I guess this is one of the reasons why I'm voting for Goodluck again and maybe would vote Buhari in 2019 if the Lord wills. Obasanjo brought GSM revolution and kick started privatization but now Jonathan is encouraging industrialization. They've tried making imported cars are bit more expensive through their new custom duties and have rather encouraged car manufacturers to invest more in Nigeria and start producing cars at home.Last time I checked, Innoson and Hyundai were manufacturing cars in Nigeria and when I even related this to another person he was a bit surprised.A semi-illiterate Nigerian who was looking at pictures on the pages of the newspaper I bought was attracted by the beautiful design of Innoson's new car and asked which brand of car it was and how much it was selling. He was amazed that he's never seen that particular type of car made by Oyibo people before and wanted to know the model. Well, I told him that it was actually made in Nigeria and not by Oyibo people. He was dumbfounded. So, Nigeria now makes cars and then he asked me again whether the car engine was also made in Nigeria but I didn't know the answer to that.I know that cars are now manufactured in Nigeria but I don't know the extend of manufacturing that is actually done in the country. Does Innoson or Hyundai manufacturing plants only assemble the parts or do they do the engines too? Most people who have claimed in the past that they can make cars in Nigeria have actually just imported or bought a card engine and then added other parts like the doors, windscreen and so on.If cars are truly made in Nigeria, we would like to know how much of the manufacturing is really done in Nigeria and if some parts are still being imported. It would be nice to know that 100% of the car parts are actually made in Nigeria rather than importing about 70% of it and just assembling the remaining.Anyway, I have to say that what Hyundai and Innoson manufacturing plants are doing in Nigeria is really commendable and I don't really see any reason why some people should be asking for a change in government for now giving that the current government is at least moving us forward.
The cars that are now made in Nigeria by some of these local car manufacturing plants are brand new and can be purchased for as low as N1.5m. I think it's probably better to just buy a brand new car at that price rather than buying a used/Tokunbo one that might disappoint you in the long run. Given that people might also have to incur more costs in importing a used car to Nigeria, it's only a matter of time before they just start buying ones that are new and already made in Nigeria. Don't you just love that phrase "Made in Nigeria"?.Other companies that I've learnt that also make cars in Nigeria are Nissan and Kia. I do hope that they take the price a bit lower for the average Nigerian. I think most Nigerians would be more than willing to buy a cars within a price range of about N500k to N1m.
---